Careers2000 is committed to being the preeminent provider for professional resume writing, executive content development, personal brand development and marketing, career coaching, and developing social media campaigns. Since 1993, our firm has grown from a vision, into one of the leading career management firms. Our goal to be the undisputed leader in our profession requires:
Providing superior service, reliability and customer responsiveness
Continuously improving our knowledge through close interaction with our markets
Advancing and expanding our network of services and technologies offered

Developing long-term relationships with customers who value service
Member Professional Association of Resume Writers
Over 10,000 Resume Written Since, 1993
Featured in The Courier Journal Newspaper (Gannett Leading National Newspaper)

Interview Nightmare Questions (September 24, 2001)
Looking For Work…or Workers (August 20, 2001)
Release The Inner Rebel (April 16, 2001)

Numerous Television Appearances
Guest Speaker FOX News – How To Write A Professional Resume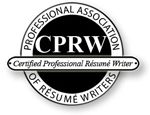 Certified Professional Resume Writer – Professional Association of Resume Writers (www.parw.com)

Interview Coaching – This intense and thorough workshop gives you the knowledge and tools to differentiate yourself as the number one candidate.
OUR PHILOSOPHY
Provide innovative, creative and highly impactful career development, career coaching and career marketing strategies.
CAREER DEVELOPMENT AND MANAGEMENT
Career development is a delicate and demanding task. It requires the coordination and integration of all key participants to obtain optimum results. The approach taken by Careers2000 is best described in that we become part of your career development efforts, an extension of your marketing strategy.
CAMPAIGN DEVELOPMENT
Career industry research, identify emerging careers, employment trends, workplace tactical planning and positioning, strategic networking, recruiters network facilitation, etc.
Social media campaign development – LinkedIn profile and video resume
Our approach in undertaking any career management assignment is to fully understand the needs of our client and design a compelling career campaign.
A resume and cover letter is your first step in clearly defining and communicating your personal brand message. We can help you build the brand of "you" – write the brand manifesto, a manifesto is your brand's Magna Carta and Deceleration of Independence all rolled into one. It is the halftime locker room speech given by the coach.
PERSONAL BRAND DEVELOPMENT
Our approach in developing a successful personal brand involves a continual push-pull between being on-strategy and being creative. The process involves the following:
Clearly define your overall aspirations
Conduct research
Determine your brand attributes
Assess your current career state
Create a game plan
Develop and execute brand by syncing and proactively managing all aspects of your skill set, ensuring that they continue to reinforce your brand attributes and market niche
Your personal brand is a description of yourself, your talents and what you offer—the qualities that make you uniquely distinguishable. Your brand helps to define how you position yourself in a highly competitive job marketplace and hiring managers will perceive you. It's important. It's your reputation. It's worth your attention.
Personal branding is a critical step to a successful career. If you've been laid off, passed over for a promotion, unsuccessful in transitioning to a new role, company, or industry, or just want to boost your professional image, then I can help.
Our approach in building a powerful personal brand for our clients is to have a consistent message that is conveyed on paper and online. Our expertise is to create the promise message—if you deliver what you promise, good things happen.
OUR AREAS OF EXPERTISE
Executive Sales, Executive Management, Marketing, Accounting/Auditing, Administration/Office Support, Advertising, Public Relations/Broadcasting, Aerospace/Airlines, Agriculture, Automotive, Banking, Mortgage, Biotechnology, Communications, Computers, MIS/Programming, Construction, Consulting, Creative Services/Graphic Design, Credit/Collection, Defense, Education, Electronics, Engineering, Entry Level, Environmental, Food Industry, Finance, Gaming/Entertainment, Government (State/Federal), Hospitality, Hotel, Restaurant, Human Resources, Insurance, Internet/Intranet, Legal/Law, Manufacturing/Production, Medical/Health Care/Nursing, Military, Natural Resources/Energy, Pharmaceuticals, Printing, Production/Assembly, Publishing/Media, Quality Control, Real Estate, R&D/Scientists, Retail, Safety & Health, Securities/Investments, Semiconductor, Telecommunications, Transportation, Training, Education, Social Work, Whole Sale and others.
Don't take our word for it.  Look at our client testimonials, and when you're ready, order a Professional Resume.
Consistent, Reliable, Predictable Results
Call Today For A Free Consultation
502-214-4000
NEW YOU—Personal Branding
Get more eyes on you!
Let The Process Be Easy!
Your Digital "FOOTPRINT" Matters
Forbes Magazine: 97.3% companies said they used LinkedIn as a recruiting tool